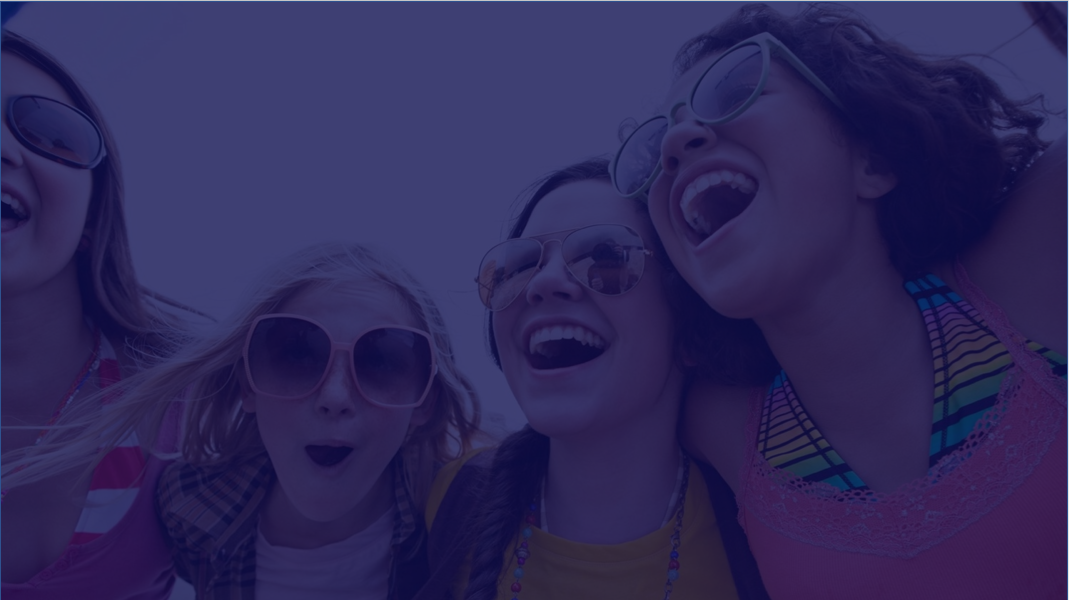 Be Brave. Be You.
Empowering women and girls to pursue opportunities in STEM, leadership and entrepreneurship.
We're dedicated to building authentic, confident, decisive and resilient girls and women.
Empowering them to lead from within and use their voices to empower themselves and their communities.
Our focus is building self-confidence, communications, and leadership skills in a supportive and learning environment.
What's the need?
Girls and women are underrepresented in STEM fields, leadership positions, and founders of new start-ups.
This underrepresentation of women in decision-making roles negatively impacts the labour force in our province. By building up these girls, we're building a cohort of young scientists, engineers, entrepreneurs, computer science, or business professionals who can bring a different type of competency, knowledge and understanding to these fields. More voices mean better solutions.
To bridge this gap, more young girls and women need to be encouraged and given the same opportunities to pursue these male dominated fields.
Women are significantly underrepresented in STEM fields and account for approximately 25% of today's workforce in these fields

Globally, about 9% of leadership positions in STEM are held by women

The likelihood of a girl enrolled in grade 1 in Canada going on to receive a PhD in the sciences or engineering is approximately 1 in 225 (NSERC, 2017)

Women accounted for just 39% of university graduates aged 25 to 34 with a STEM degree, compared to 66% of graduate in non-STEM programs (Statistics Canada, 2015)
There has never been a better time to be a girl.
UP+GO will spark new conversations, training and mentorship opportunities to close the gap. One of the reasons that women struggle in achieving leadership positions is that they lack role models and mentors. We cannot allow girls to be discouraged to enter male dominated fields of study, especially when their opportunities are greater than ever before simply because they are unaware of the vast opportunities our province has to offer. The UP+GO girls will see stories of role models both men and women in our region, they will experience these stories, and in turn will create their own. It is our time to act and we have the people dedicated to doing exactly that.
We cultivate the next generation of female leaders who will join our STEM, business, government, not-for-profit, and social enterprises. Today's Up+Go leaders will pay it forward to develop strong, assertive, and confident women in Atlantic Canada and beyond.
Our programs, online content, workshops & mentorship focus on building skills in the following areas:
Founder, Cathy Simpson leads a 7-week leadership program for grades 10-12 for 2 hours weekly. The program is based off personal discovery and learning about various subjects including:
Yourself and what makes you unique

Individual skills that if cultivated grow into powerful tools

How to be willing and able to voice your thoughts and emotions in an honest and powerful way

Inspire the young women to Get UP and GO for it!
Cathy uses many different teaching styles during her workshops including guest speakers, building vision boards, videos and group activities.
Targeted towards middle school girls, this three week program includes 3x 30-60 min sessions focused on discovering the power of your voice and using it to express who you are.
Week 1 focuses on getting to know each other, introducing a growth/fixed mindset and confidence in body language.
Week 2 is focused on the power of our voices, gaining the confidence to ask questions, and the introduction of Galentines to share with others.
Week 3 is centred around handing conflict without being aggressive or disrespectful and is done through role playing. The session concludes with Galentines and creating a Tree of Growth.
UP+GO has hosted a number of events over the last 5 years including film screenings (Hidden Figures and Dream Girl), networking events, and career/industry days.
The focus on all of these is to connect like-minded women through education and celebration. See some photos from past events below!
UP+GO also shares ideas, concepts and stories through our blog, which can be accessed below.
Cathy Simpson
Founder | @cds40
Cathy Simpson is a mother of three (two girls and a boy), a TECH executive, and a life-long learner and teacher of the things that inspire her – seeing the potential and impact of girls and women in our community and economy.
She is an Atlantic Canadian IT leader who has dedicated her career to building the region's tech capacity and is the CEO of TechImpact. TechImpact is a private sector led organization focused on building a vibrant and growing Atlantic Canadian economy by using technology to unlock our region's potential. Most recently, she was the Vice President, People and Culture with T4G Limited one of the largest privately-held IT firms in the region with clients throughout North America.
In 2015, she decided to follow her own advice and create UP+GO, delivering leadership and self-discovery programs for high school girls and women by introducing them to ordinary women who are doing extraordinary things.
Her passion is Atlantic Canada. Cathy's contributions to the New Brunswick economy include roles as Co-Chair of NB+, Chair of the New Brunswick Innovation Foundation, Investment Committee Member for the Pond Deshpande Centre and is one of the original founders of PropelICT. She is also a member of the International Women's Forum, has her BBA from Acadia University, and lives in Rothesay, NB.
Contact Us
You can contact us on any of our social media accounts, or by sending us an email to cathy@thecasmgroup.com.
We operate through New Brunswick and are headquartered in Saint John.